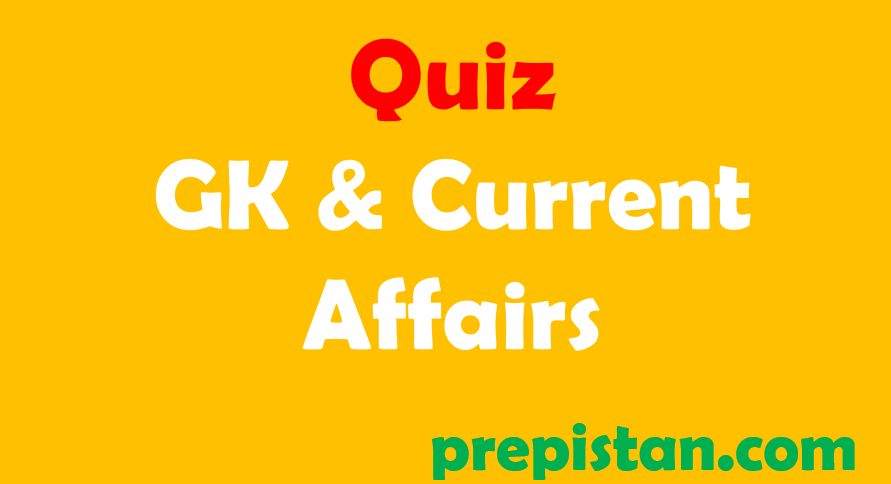 GK & Pakistan Current Affairs Quiz 21 May 2020 for NTS, PPSC, CSS, FPSC, KPPSC, SPSC, BPSC, OTS, PTS and All other Govt Jobs & exams. Today GK Current Affairs Questions 2019 with answer for competitive exam blog to increase your General Knowledge.
Q: _________ Brigadier an Ak-21 regiment officer assumed the charge of new military secretary to Prime Minister Imran Khan for a 3 years term on April 15th, 2020 ?
A. Muhammad Ahmed
B. Ammar Aslam
C. Naveed Akhtar
D. Moin Akhtar
Q: _______ is the name of the book completed in the period of 44 years on the species of flowers found in Pakistan ?
A. The Flora of Pakistan
B. Flora of West Pakistan
C. Seeds of Change
D. Plant & Society
Q: Pm Imran khan was interviewed on 22nd February 2020 by _______ Country news Channel ?
A. VRT News Belgium 
B. Pakistan Indus News Channel
C. American CNBC Channel
D. British BBC Channel
Q: First Muslim who traveled in space was _______ ?
A. Sheikh khalid waleed
B. Sheikh Bokhatar
C. Prince karim sulman
D. Prince salman Al masud
Q: Granada fall in __________ year ?
A. 1498 A.D
B. 1492 A.D
C. 1486 A.D
D. 1476 A.D
Q: _________ is the name of the storm which hit the United Kingdom in February 2020 ?
A. Storm Habin
B. Storm Kyar
C. Storm Cirar
D. Storm Dennis
Q: _______ island is the disputed Island between India and Bangladesh ?
A. New Moor
B. Majuli
C. Umananda
D. Dibru-Saikhuwa
Q: _______ nation participated in Indra Dhanush Exercise 2020 along with India ?
a) US
b) France
c) UK
d) Singapore
Q: The Late Egyptian President, Hosni Mubarak had ruled the nation for _______ years before being ousted in 2011 as a part of Arab Spring revolution ?
a) 45 years
b) 40 years
c) 35 years
d) 30 years
Q: _______ nation is ranked as the world's largest economy ?
a) China
b) Japan
c) UK
d) US